Toronto School of Art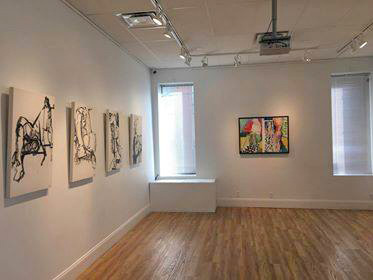 24 Ryerson Avenue Toronto ON M5T 2P3
Office hours: Mon-Thur 9am-7pm, Fri 9am-5pm, Sat 9:30am-4:30pm. Please note: TSA is cancelling all remaining Winter Term 2020 classes. More information to follow.
T:
416 504 7910
[email protected]
www.tsa-art.com
Twitter: www.twitter.com/TSA_Art.
Facebook: www.facebook.com/torontoschoolofart.
Instagram: www.instagram.com/tsa_art/.
Vimeo: http://vimeo.com/torontoschoolofart
TAG: Alexandra Park, Community Art Classes, Independent Schools
[Please note: TSA is temporarily closed due to the COVID-19 pandemic. We hope to reopen for the Spring Term, rolling the date forward to early May 2020]. TSA SPRING TERM: May to Jun 2020 | Registration for 10/ 8/ 6/ 5-week courses + 4/
...
more
[Please note: As of Mar 17, 2020, Open Life Drawing & Painting sessions are cancelled, until further notice]. Open Life Drawing & Painting (without instruction) Monday & Friday evenings weekly, 6:30-9:30
...
more