Stephen Bulger Gallery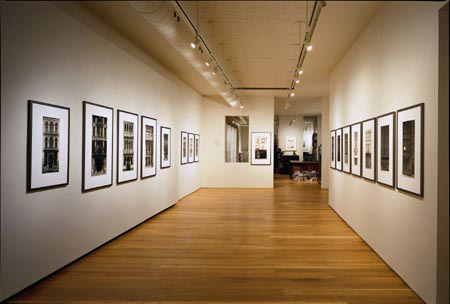 1356 Dundas Street West (new location!), Toronto ON M6J 1Y2
Please note: In compliance with COVID-19 lockdown measures, Stephen Bulger Gallery is closed to the public as of Nov 23, 2020 until further notice. Our staff are working behind closed doors to offer you virtual appointments and / or the bringing home of photographs on approval. View our exhibitions online until guidelines allow us to reopen.
T:
416 504 0575
[email protected]
www.bulgergallery.com
Facebook: www.facebook.com/BuglerGallery.
Twitter: www.twitter.com/BulgerGallery.
Instagram: www.instagram.com/stephenbulgergallery/.
Blog: http://bulgergallery.blogspot.com.
Member of ADAC (Art Dealers Association of Canada).
TAG: Art Dealers Association of Canada (ADAC), Canadian, Contemporary, Historical, Little Portugal (Dundas Street West area, Ossington to Lansdowne), Modern, Ontario Association of Art Galleries (OAAG), Photography / Lens-based
EXHIBITIONS
NEW PUBLICATIONS