Urban Gallery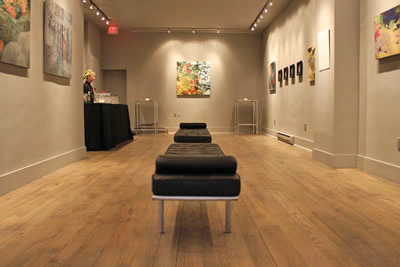 400 Queen Street East, Toronto ON M5A 1T3 (1 block East of Parliament Street in historic Corktown)
Hours: Mon-Fri 12-5, Thur 12-8, Sat 1-5. Closed Sundays & holidays. Closed Jan & Feb 2018. Private viewings outside business hours may be arranged on request.
T:
647 460 1278
[email protected]
www.urbangallery.ca
Facebook: http://bit.ly/1V0DKVs.
Urban Gallery is a modern gallery in historic Corktown, offering a flexible art space to emerging and established artists, on a commission-free basis. The gallery also functions as an event venue, and is an annex of Urban Source Catering.
TAG: Canadian, Commercial, Contemporary, Corktown, Mixed Media / Collage, Paintings (oil, acrylic, encaustic, egg tempera, w/c, pastel), Photography / Lens-based
Hello artists, visitors and supporters of Urban Gallery. We are closed January and February 2018, reopening March 15, 2018 for our annual Centennial College Fine Arts Studio Program Students Exhibition – see
...
more

Mar 15-24, 2018 | opening party Sat 17 Mar, 2-5pm (RSVP: [email protected]):
Urban Gallery presents Wait, What?: Centennial College Fine Arts Studio Program First-Year Students Exhibition. Not what you would norma
...
more