Gallery 1313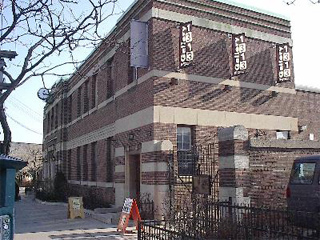 1313 Queen Street West Toronto ON M6K 1L8 (3 blocks W of Dufferin)
Hours: Wed-Sun 1-6.
admission: FREE. Parking available.
T:
416 536 6778
[email protected]
www.g1313.org
Facebook: http://bit.ly/2fhR8CJ.
Twitter: www.twitter.com/gallery1313.
Instagram: www.instagram.com/gallery1313.
Gallery 1313 is an artist-run centre with a 20-year history. It is incorporated as a not-for-profit organization with a charitable status. Its focus is on the exhibition and support of emerging artists. Gallery 1313 is a member of ARCCO (Artist-Run Centres and Collectives of Ontario).
TAG: Artist-Run Centres, Artists' Collectives / Associations, Canadian, Contemporary, Drawings / Ink / Pastels, Mixed Media / Collage, Paintings (oil, acrylic, encaustic, egg tempera, w/c, pastel), Parkdale, Photography / Lens-based, Printmaking (woodcut, engraving, etching, lithography, screenprint, monoprint, etc.), Sculpture / Assemblage / Installation Art, Textiles / Fibre Art, Video / Film / Sound