Art Gallery of Ontario | Art Rental + Sales Gallery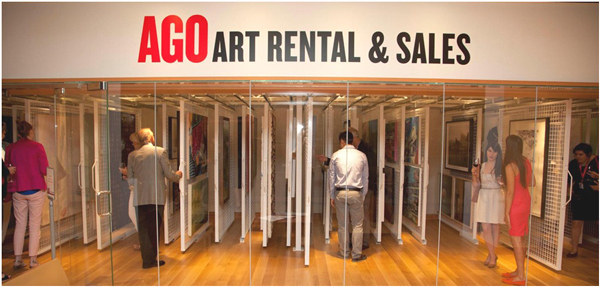 317 Dundas Street West, Concourse Level, Toronto ON M5T 1G4
Wheelchair accessible.
T:
416 979 6660 x346
[email protected]
www.ago.net/artrental
TAG: Art Rental, Canadian, Chinatown / Grange Park, Commercial, Contemporary, Fine Art Prints, Paintings (oil, acrylic, encaustic, egg tempera, w/c, pastel), Photography / Lens-based
AGO Art Rental & Sales | Let art transform your space. Choose from a curated selection of the best artwork from the top Canadian galleries and artists. From your feedback, we'll create a custom electronic portfolio to fit you
...
more